Roulette has remained a fan favorite for decades. In fact, the popular casino table game dates back to 18th-century France, where it was invented by the mathematician Blaise Pascal. When it comes to the most modern version of the game, online roulette, players have a choice of playing several different variants. The most popular are American, European, and French versions of the game.
Join us as we review American Roulette and reveal why you should consider playing this version of the classic casino game. We discuss the game's graphics, features, bonuses and jackpots, and how to play. Read on for our review of this classic casino game, now available at Borgata Online. 
Game overview
If you're looking for something that's different to online slots, roulette will provide a sensational gaming experience! The aim of American Roulette is to predict the number on the wheel on which the ball will land, with players placing one or more bets in the hope of covering that particular number. The variation is similar to other classic roulette casino game variations with one crucial difference – there is an additional slot on the American roulette wheel: the double zero ("00") slot. Let's review in greater detail how American Roulette works. 
How to play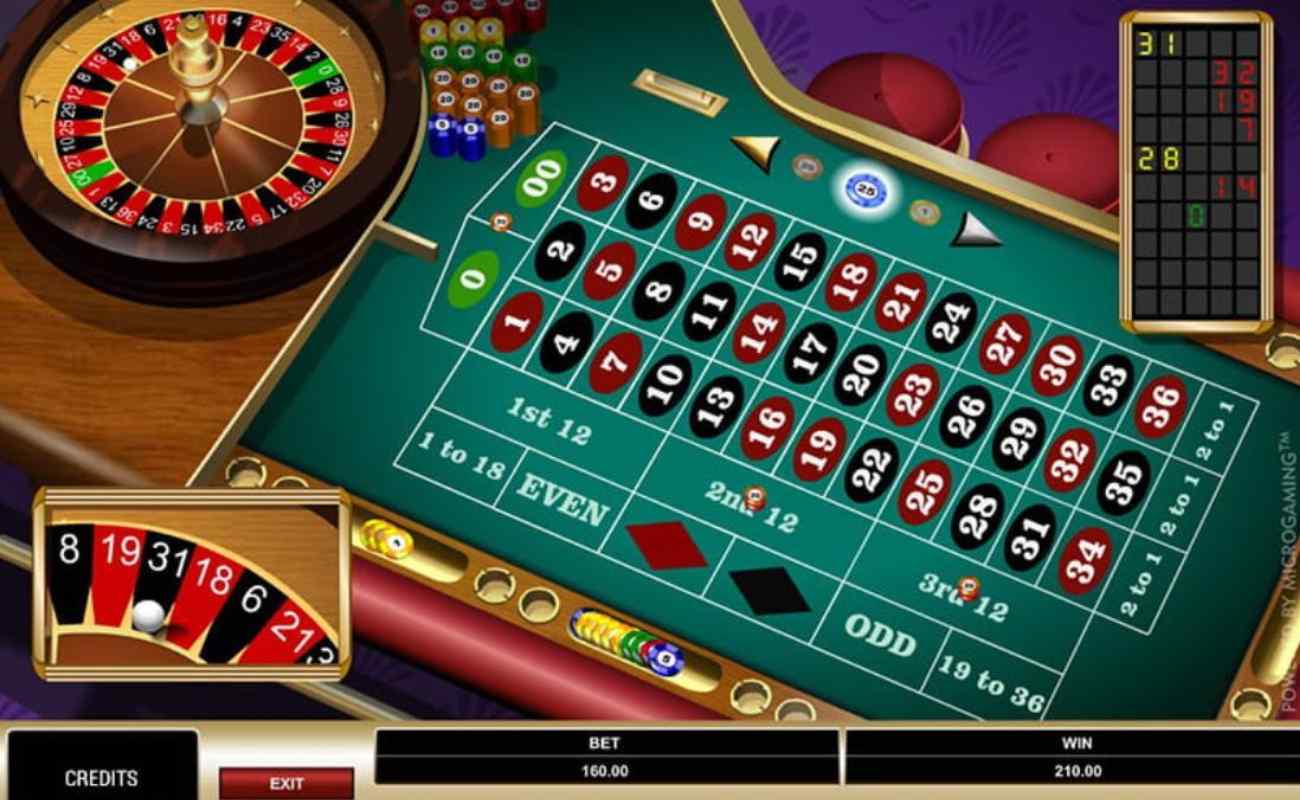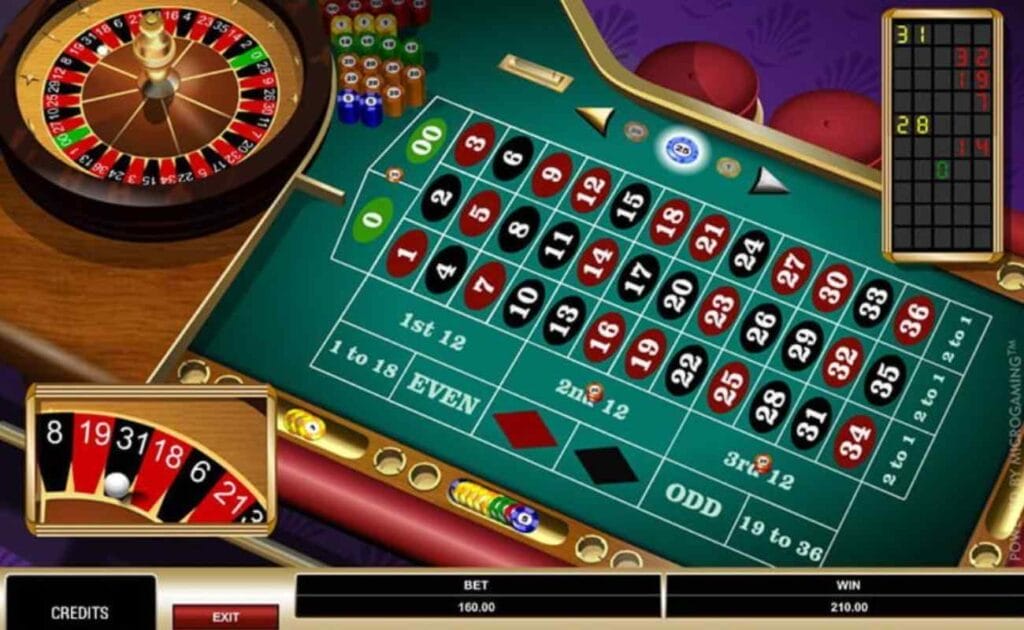 The American roulette wheel has 38 equal-sized divisions, each with a small pocket or compartment that allows a ball to drop randomly into one of them. These are the numbers 1 to 36, as well as two zero slots ("0" and "00"). In other versions of roulette such as French or European, there is only one zero on the roulette wheel.
As mentioned earlier, the player's objective is to predict which number the ball will settle on, and place a bet that covers that particular number. After the player has placed their wagers, the virtual dealer will release a ball onto the spinning roulette wheel. Once the ball has come to rest in one of the 38 compartments, the dealer will announce the winning number and all successful bets will be settled automatically.
Various roulette bets
There are more than 20 kinds of bets that players can place at a roulette table. But before you get overloaded, let's take a look at some of the most popular ones, and how much each winning bet pays out:
Red or black: Players must choose which color the ball will land on once the roulette wheel stops spinning. Players can win at odds of 1:1. Half the numbers 1 to 36 are marked in "red" and the remainder are marked in "black", so both are as likely to come up – but note that both zeros don't count, so neither "red" nor "black" pays out if the ball lands on either 0 or 00!

Odd or even: Players place a bet on whether the ball lands on an odd or even number, with successful bets returning winnings of 1:1 (again, the zeros don't count as either).

High or low: Players predict whether the ball will land on 1-18 (low) or 19-36 (high) at the same payout ratio of 1:1.

Dozens: Bets are placed on the ball landing on 1-12, 13-24, or 25-36 with successful bets coming in at 2:1 (so you'd win twice your stake, plus get your original stake back too).

Straight up: Players can bet on any single number on the roulette table (that is, anything from 1 to 36). If they have chosen correctly, they'll win a payout of 35:1! Bear in mind, though, that the odds of this bet being successful are much higher.

Split: Players can place their chips between two numbers. If either number is predicted correctly, this bet will pay out at the ratio of 17:1.
Graphics
The graphics in American Roulette will make you feel as though you're at a real-life roulette table. Throughout the game, red, white, and blue are seen, which stays true to the colors of the American flag. During your gameplay, the felt table is laid out in a similar way to the roulette table at a real-life casino, with the roulette wheel appearing next to it.
Features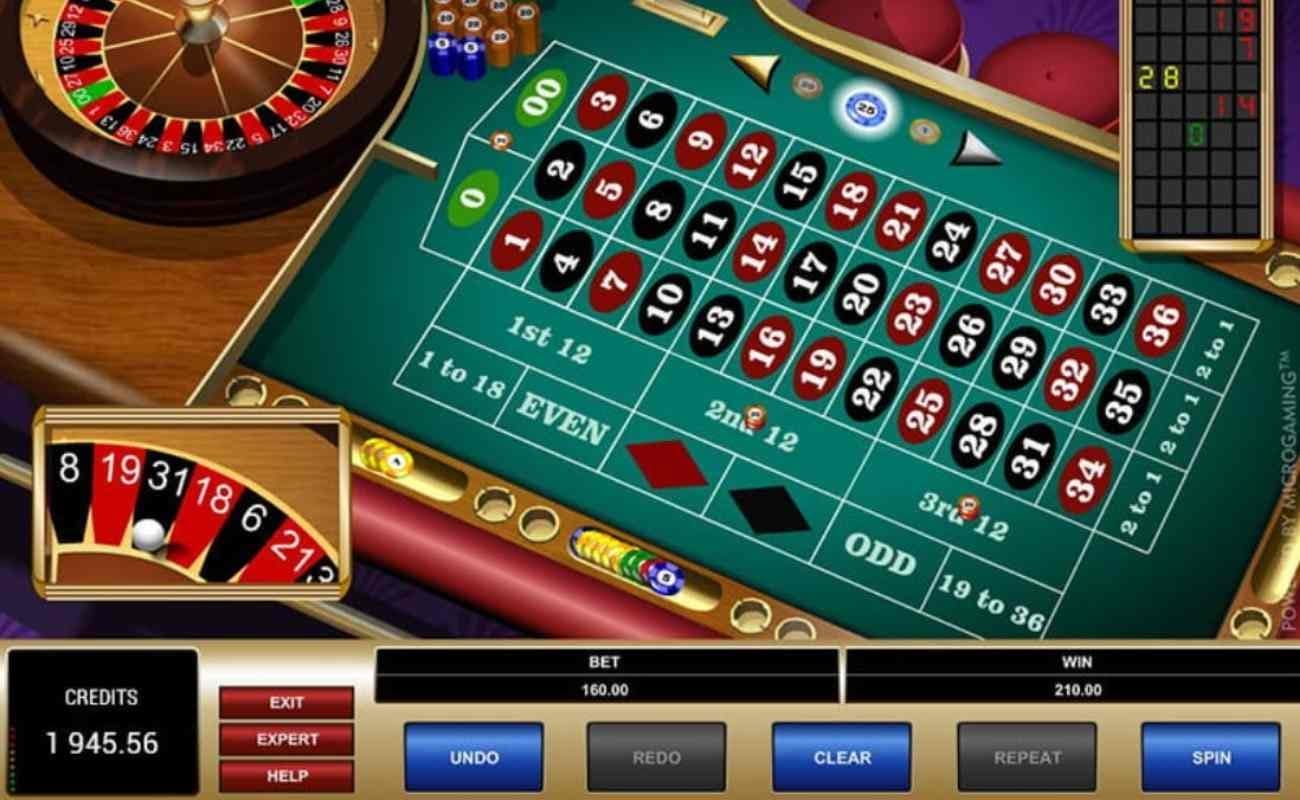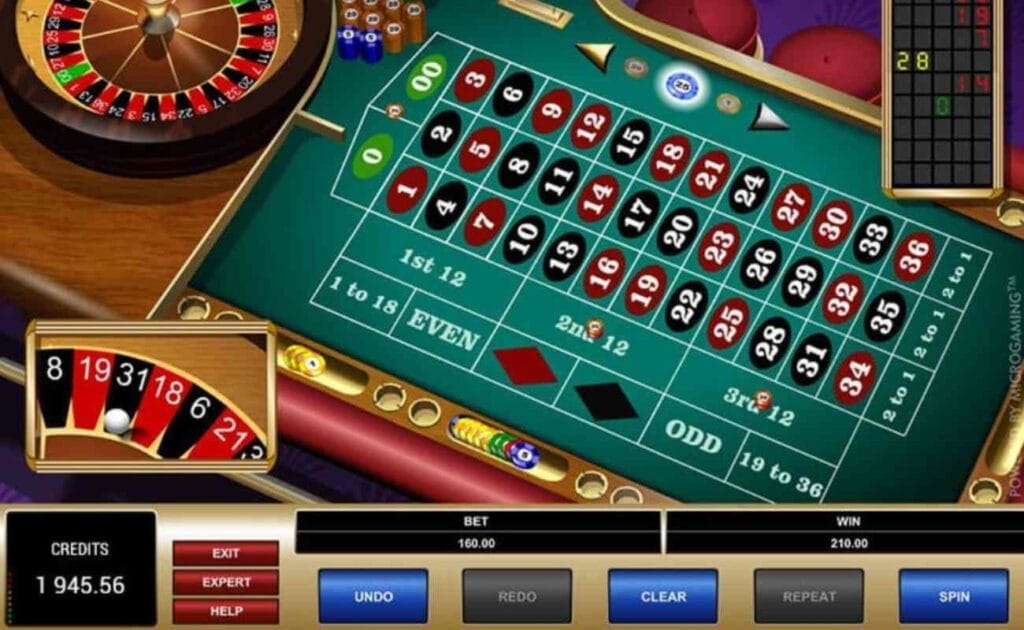 Players will notice that there are numerous bets, which are divided into two distinct categories, called Inside Bets and Outside Bets. The Inside Bets are made on the numbered section of the table, while the Outside Bets are made on the other areas, such as red/black and odd/even. American Roulette also has a "favorite bets" feature, which allows you to save up to three bets of any configuration and place them automatically. Simply open the favorite bets menu, select a bet from your list, and your chips will be placed automatically. To save a bet as a favorite, first you'll need to place the bet on the table; then open the favorite bets menu, enter a name for your bet, and save it.
American Roulette also has a chat feature, which launches in another window so that players can talk to the dealer or contact the online casino's supervisor if they need to. Players can also check their game history on screen and see the results of recent spins of the wheel.
Neighbor and special bets
During gameplay, players can click on the "Neighbor & Special Bets" button to view a list of special bets as well as the racetrack, which make it possible for the placement of neighbor bets and special bets.
There are many ways to use these wagers, and it may take a while to get your head around them, but you may find they're quite fun to explore – just remember to manage your bankroll, and only play with money you can afford to lose.
Roulette racetrack
The racetrack-shaped betting area is used to easily place traditional special bets and neighbour bets. Each bet on the racetrack betting area covers a different set of numbers, and payouts vary too.
Bonuses & jackpots
This online variant of roulette is not known for having any bonuses, but the game does allow different types of bets, including the straight-up wagers, which allow you to bet on any number (for example, split bets, street bets, dozen bets, and many more), as mentioned above. You can find the payout information in the online casino's help section.
Similar games
If you love classic table games and you're searching for the best casino games to enjoy online, you can play American roulette at Borgata Online, as well as many other classics, including:
Play online casino games at Borgata Online
At Borgata Online, we draw on decades of experience to offer you the best online casino experience and live game action. Join the fun and explore our wide variety of online slots, table games, and more! When you play casino games at Borgata Online, you're bound to find your favorite games within our extensive list. And if you like playing on the go, you can download our casino games app to experience our world-class mobile games any time, anywhere!