Desktop and laptop computers may have been around for longer, but it's clear that mobile devices like tablets and smartphones are becoming the devices of choice for casino players all around the world. To help you figure out how to get the most out of online casino games, like jackpot slots, roulette, poker and more on your phone, we've rounded up eight tips for betting from your mobile device.
A brief look at the evolution of mobile devices
Mobile devices have come a long way since their early days. Mobile phones and similar devices were originally envisioned as portable communication tools and were (relatively) large and heavy, with small monochrome screens. People used these machines by pressing buttons on the face of the device.
Over time, even these simple devices started to gain more features, such as color screens, better speakers and even basic games. Unfortunately, they were still very limited in regards to what they could offer, which is why most people stuck to using them for making phone calls and sending text messages.
However, that all changed with the introduction of the iPhone in 2007. This was the first smartphone and it featured what was considered, at the time, a large touchscreen with only one button beneath it. It completely changed the way people imagined a phone could be and how you could interact with it. Other manufacturers scrambled to come up with a version of this revolutionary device.
The first smartphone from Apple also spawned the first modern tablet (the original tablet device concept goes as far back as 1989 with the GRiDPAD 1900), the iPad, in 2010. Again, Apple's competitors were hot on their tracks with their own takes on these hot new devices.
Over the years, mobile devices have gotten faster chips, larger and better quality screens, new ways to connect to the internet and just better overall. Where the first smartphone would have struggled to play the simplest of games, now, even entry-level modern smartphones can play most titles that you can find at an online casino with real money prizes.
Tips when you play at a casino online on your phone
Whether you're interested in playing at live dealer casinos or you want to join in the action at the best live mobile casino, these tips will help you have a great time.
1. Check if the games you want to play are better on mobile or desktop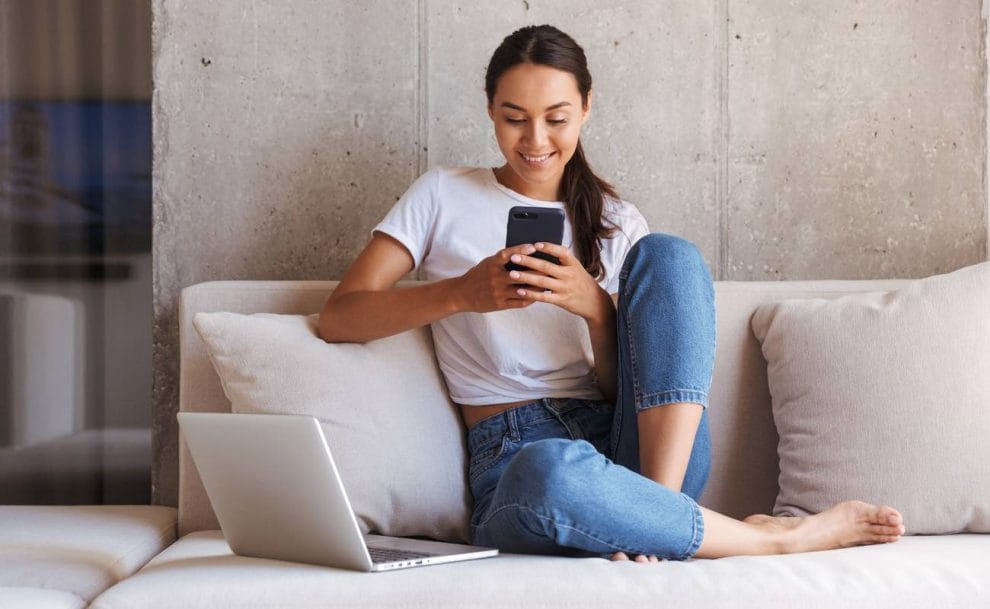 The first step you should take when deciding whether to switch to mobile is checking whether the games you're interested in are an enjoyable experience on both your desktop and your mobile phone. You can check out this comparison between the mobile poker and desktop experience to help you decide. Even though smartphones have evolved in leaps and bounds since they were first introduced, you're still playing on a device that has a smaller screen. This means that games have to be adapted to suit the smaller play area and, in some cases, the slightly lower resolution and specs of many mobile phones. 
You will also have to establish whether an online casino offers your favorite games on its mobile site. Just because it's available on the desktop website doesn't mean you'll be able to play the game on your mobile phone. In some cases, the limited screen space may mean that a game, such as some casino table games, can't be redesigned for a mobile device, which means that the developer might not offer a mobile version of the game. 
2. Make sure your phone is up to the task
Once you've decided whether mobile is right for you, you'll still need to check whether the phone you own is up to the task. This means that you will need to check the specifications of your device before signing up with a digital casino. If you own a lower-end phone, there is a possibility that it may not be able to run the games you want to play or that these games may not run as smoothly as you'd like.
It's important to note that performance issues are more likely to occur with entry-level devices. This is simply because the costs of lower-end phones are generally much cheaper because they have lower hardware specifications than the flagship models. If you own a mid-range and high-end device, it's unlikely that you'll have performance problems with the majority of games.
3. Use a reliable Wi-Fi or mobile internet connection
When you play casino online games on a website or on a mobile app, you need to make sure that you have a stable internet connection. You may find your games dropping intermittently or disconnecting from the service entirely if you don't. While this may not be a problem all the time, you could end up losing money if you're playing games that have a time limit and your internet connection stops working at a critical moment, such as during an online poker turn or a bonus game when playing online slots.
Although this can be an issue on fixed devices too, it's particularly important for mobile gamers to pay attention to, as they're more likely to be using a wireless connection, like mobile data or Wi-Fi.
4. Verify whether the casino has a license for your region
Just because you can download a casino app or register for a service on your mobile doesn't mean that you should. First, check to see if the casino has the relevant licenses required in your region. If they don't, you may find yourself unable to withdraw your winnings, or even facing legal issues, depending on where you live.
5. Set your device to "Do Not Disturb"
Imagine you're playing an intense hand of online poker when suddenly a call comes up from an unknown number. This may sound like a nightmare to some of our readers, but thankfully there is a solution. Simply enable the Do Not Disturb (DND) feature on your phone to avoid any unwanted calls or notifications from ruining your gaming experience.
6. Look at how the casino protects you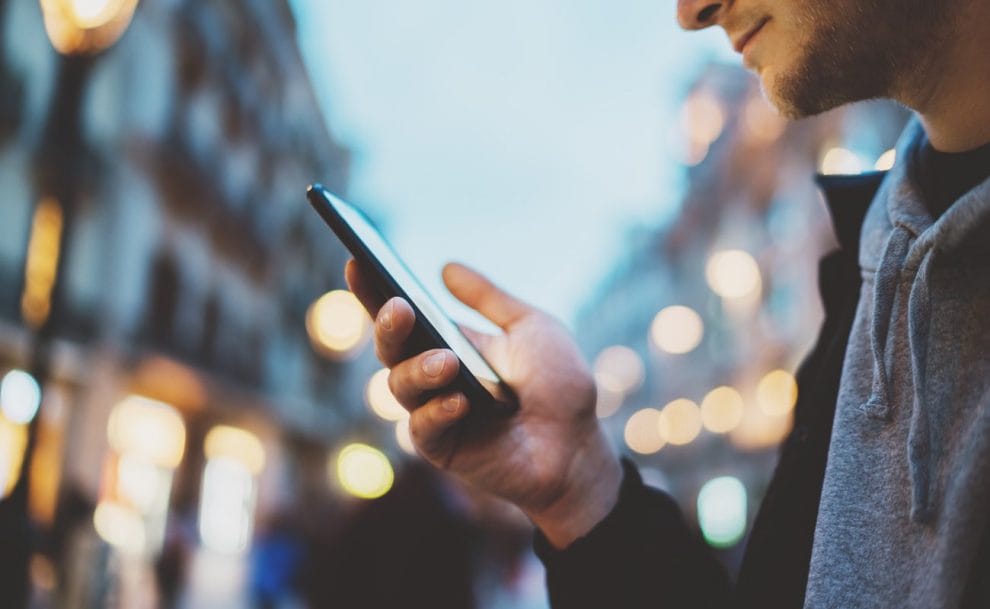 When deciding which online casino to play at on your mobile phone, you need to ask what steps the casino is taking to ensure that you and your money are protected. Here are some questions you can ask yourself to make sure the casino has your security in mind:
When you visit the website, does it provide you with a secure connection?
When you register, do they allow you to sign up with your mobile phone number or your email address?
Is there an authentication process, either via email or SMS, during registration?
What payment options do they offer their users?
Do they have support available 24 hours a day?
7. Try out the app and the website
Most digital casinos will offer mobile players the option to play on their website or a dedicated app.
If you're playing on the website, you should ensure that the design adjusts to fit the screen of your mobile device. Many older or poorly designed websites don't offer responsive web design on their sites, which means they will be difficult or impossible to use on your mobile. Another important aspect to consider when looking at the website is how well the site and its games run on your phone. Even though a site may perform well, the games may not so be sure to check both.
The other option is to download the casino app for your mobile device. However, just because an app is designed for your phone doesn't necessarily mean that it's going to run well. It's important to test it out to see how it functions. A badly designed app can still run poorly or crash, even on the phone it's been designed for.
8. Take advantage of any bonuses that are on offer
When you first register you might be offered a sign-up, deposit, or even a no-deposit bonus. While these offers are useful, be sure to read the fine print before using them. Bonuses like these often come with strict terms and conditions before you can withdraw any of the winnings you make, so be sure you know what those are to avoid disappointment.
Enjoy your favorite games on mobile and desktop with Borgata Online
Whether you're someone who prefers to play online casino games on your mobile phone or enjoy sitting at your computer when gaming at your favorite online casino, Borgata Online has a range of games to try. There is the exciting slot game Gonzo's Quest, the thrilling live dealer game Dream Catcher and table games like Blackjack Xchange for you to enjoy.
At Borgata Online, you can enjoy new casino games, including some of our fresh and exciting online slots, or try out our live dealer casino games when you play live at our casino online. If online poker is more your style, you can also join a table to play poker online.
Register with Borgata Online to enjoy some of the best casino odds and casino games in cyberspace!