Whether you like to play PC, console, mobile or online casino games, there's no doubt that gamers around the world continue to watch (and game) with amazement as tech companies continue to bring us the best gaming gadgets and gizmos for us to enjoy. These new pieces of gaming hardware can offer new, revolutionary experiences or at very least improve upon what was offered by similar devices that came before. 
Let's take a look at five of the most exciting gaming gadgets you can enjoy in 2021.
1. Oculus Quest 2
The original Oculus Quest, which was released in 2019, was undoubtedly revolutionary for its time. Where other consumer VR headsets required you to connect to a powerful gaming computer or video game console, the Quest dared to cut you free from these machines, allowing you to enjoy a completely wireless, standalone VR gaming experience. This untethered VR headset did come with some drawbacks, most noticeably lower image quality and less than three hours of gameplay on a single battery charge, but needless to say, it offered a truly freeing escape into VR.
Fast forward to October 2020, and gamers got to enjoy the Oculus Quest 2, an update to the first standalone headset that offered numerous improvements. These upgrades include faster hardware specs, improved resolution screens with higher refresh rates for crisper, smoother images, a lighter device, and a boost in storage capacity (which can be increased even further if you're willing to pay extra). Thanks to this boost in power, you can enjoy previous Quest games at higher fidelity, in addition to the titles that are being developed exclusively for the Oculus Quest 2. And who knows, in the future, you might be able to use a VR headset to take your live dealer games at the casino to the next level by putting you directly into the action!
With an entry-level price of $299, all you need to do is buy one online, register a Facebook account if you don't already have one, and start enjoying one of the most affordable and fun VR experiences available today.
2. Logitech G502 Hero gaming mouse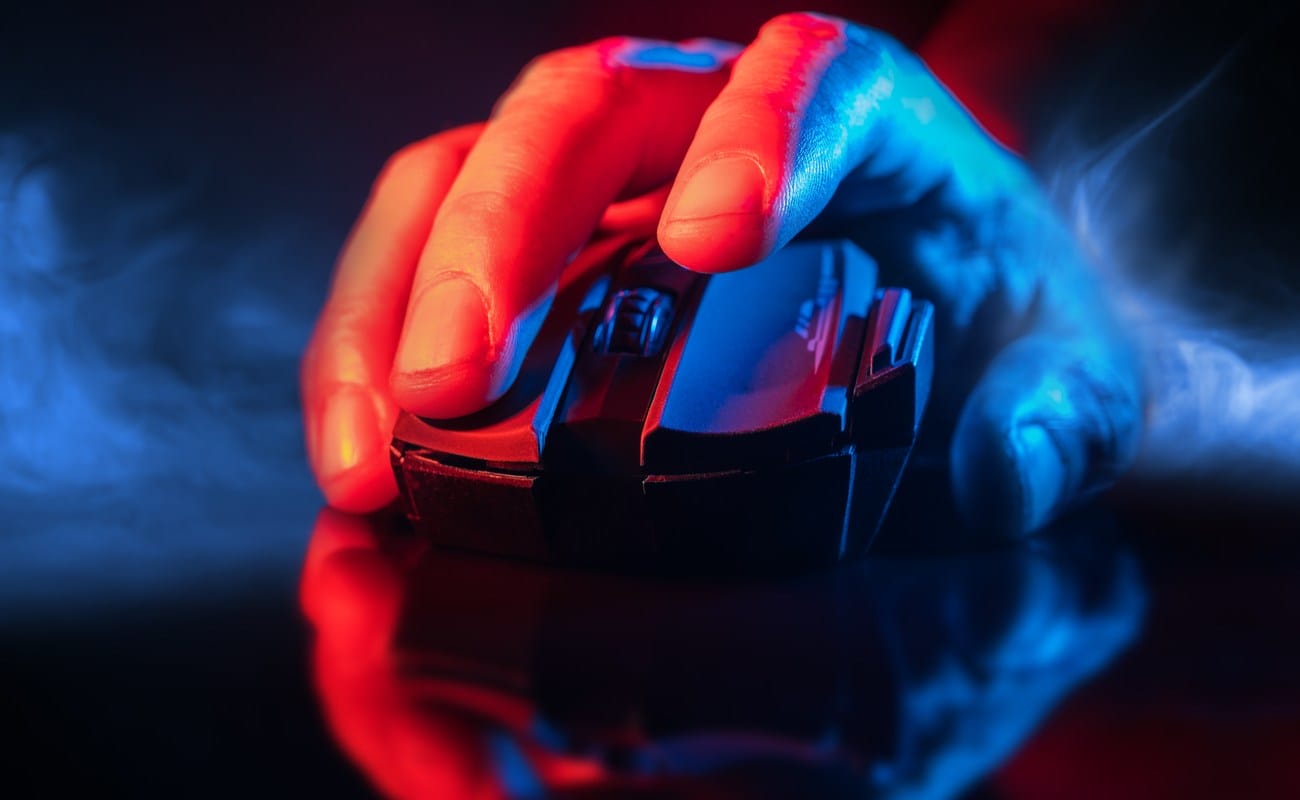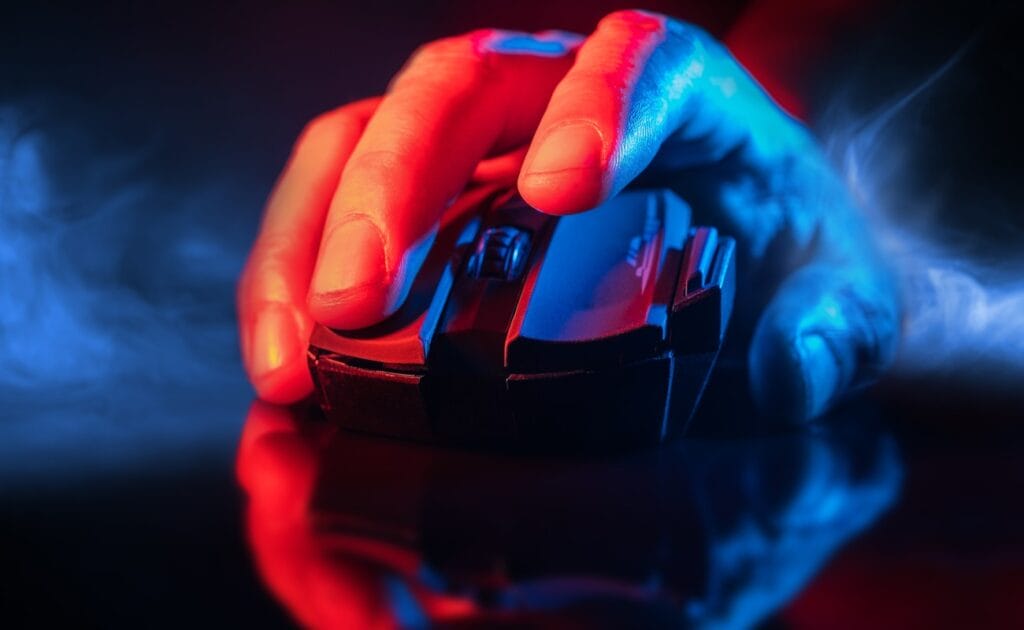 Logitech completely changed the way we played games with mice all the way back in 2002 with the release of the Logitech MX500. This mouse not only looked really slick but also redefined the way mouse manufacturers approached ergonomics for decades to come, with many mice still using a design that was influenced by this groundbreaking computer accessory. In addition to this, the mouse introduced a new optical engine that gave it a huge edge over competitors at the time.
Their most recent addition to the gaming world is the G520 Hero. While this mouse may not revolutionize these input devices the way its MX500 sibling did back in 2002, it undoubtedly demonstrates why it's one of the kings of gaming mice. It has a gaming sensor with a DPI of 25,600, allowing it to track and respond to players' movements no matter how small or fast. It also includes 11 programmable buttons, allowing you to set the mouse to perform any task you would like. And what kind of gaming mouse would this be without incredible, customizable RGB lighting?
If you're a PC gamer or someone who just spends a lot of time working with a mouse on your computer, you can't go wrong with this incredible input device.
3. Razer Kishi mobile phone gaming controller
This isn't just one of the many cool gaming accessories we have on our list; it's a device that can genuinely improve your mobile gaming experience. One of the biggest challenges for mobile gamers is how you control certain types of games. Yes, puzzle games like Angry Birds or Candy Crush are easy to play on any mobile device with a touchscreen, but some games, particularly action shooters like PUBG or Fortnite, just feel clunky when using the on-screen controls. Thankfully the Razer Kishi, a mobile phone gaming controller, can help you turn many of these awkward experiences into something far more enjoyable.
The Razer Kishi is a game controller that's designed to fit (almost) any mobile phone with a USB-C port. At first glance, the controller looks like a little box, with the standard button and joystick layout you'd expect to find on an Xbox controller. However, by simply pressing two buttons on the back of the device, you are able to release the controller into two connected parts, which you can now attach on either side of your mobile phone. Once each side of the controller is attached to your mobile phone, you can handle your device like you would any console game controller, pushing the buttons, tapping the direction pad, or wiggling the joysticks to control the game on your phone.
There are only two things you should keep in mind before you go and buy this cool device straight away. Firstly, there are two different versions of the device – one for iPhone and one for Android – so make sure you get the right one for your phone. Secondly, not every game supports this cool controller, so make sure your game does before you drop the $55 to $80 this device costs.
4. Steam Deck
The Steam Deck was announced earlier this year, and make no mistake, this new gaming device has gamers very, very excited. Technically, the Steam Deck device isn't out yet, and the pre-orders are already sold out, but it's due for release at the end of 2021, which is why we included it on this list. It will also undoubtedly be one of the hottest gaming gadgets heading into 2022, and considering how excited people are, we couldn't just ignore this incredible announcement.
For those of you who haven't heard yet, the Steam Deck is essentially a portable handheld gaming PC based around the Steam PC gaming platform, both of which were developed by Valve, an absolute giant in the gaming industry. Let's take a quick look at what you're getting in terms of hardware in this portable device:
Zen 2 4-core, 8-thread CPU, with each core running at a max of 3.5GHz
RDNA 2 GPU with 8 compute units (CUs), each clocked at a max of 1.6GHz
16GB LPDDR5 RAM
64GB eMMC storage on the entry-level unit, with 256GB and 512GB NVMe PCIe Gen 3 SSDs in the more expensive versions
7″ 1280×800 (16:10) 60Hz LCD screen
40WHr battery with an estimated 2 – 8 hours of game time, depending on the game
To put this into perspective, the only major difference (apart from the obvious fact that it's mobile) between this device and home consoles like the PlayStation 5 and Xbox Series X is the GPU (graphics card). The latter devices offer 36 and 50 even faster CUs, respectively, which makes sense, considering that these home consoles have to render eye-watering graphics for the much higher resolution TVs and monitors that they are connected to. On the other hand, the Steam Deck has a smaller, lower-resolution screen which means you don't need quite as much power to render games on it.
It also offers a touch screen, incredible touchpads that will put even Apple's touchpads on their highest-end laptops to shame, and allows users to add additional storage space using the MicroSD slot.
The hardware aside, this runs a custom version of the Steam platform out of the box, and all you need to do is log in with your existing Steam account to enjoy (almost) all the games you currently own. However, you can also install any PC operating system on it and use it as a regular computer. That's right; you can put Windows 10 on Steam Deck and connect it to a monitor using the USB Type-C connector, making it a truly portable general computing device that's great for writing documents, can handle AAA titles, and even allow you to play at your favorite online poker site on the go.
Starting at $399, this is undoubtedly a great piece of portable tech to have if you want to game on the go – if you can get your hands on one.
5. Honorary mention: TAG Heuer Connected X Super Mario smartwatch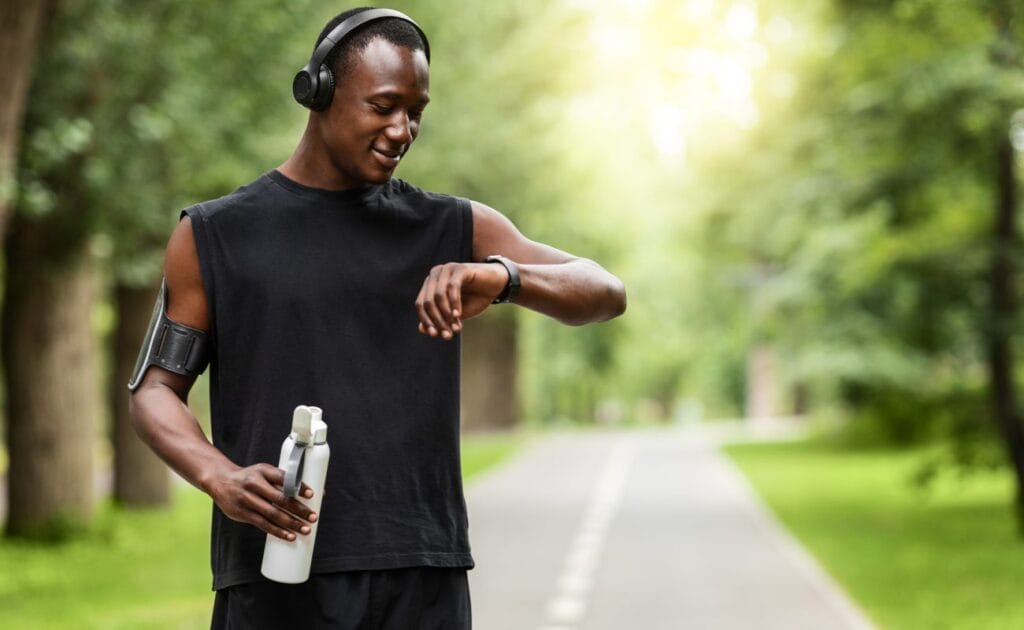 The last gadget on our list has a few small caveats. Technically it's not a gaming device, but it is gaming-related. Also, at the time that this was written, this smartwatch was sold out, so you may need to hunt around for one. Still, this is a really cool device, so here's why it made it into fifth place on our list.
TAG Heuer is known for high-end timepieces, and their Connected range of smartwatches doesn't disappoint in this regard. However, if you're a gamer looking for something a bit more relevant to your tastes, you may want to give the regular Connected smartwatch a skip and see if you can find one of the 2,000 limited edition TAG Heuer Connected X Super Mario smartwatches.
Yes, that's right. TAG Heuer has partnered with Nintendo to bring you a Super Mario-themed smartwatch that offers all the great features of the standard Connected range, along with our favorite Italian plumber on it. This change is mostly cosmetic, but most gamers will smile at the idea of Mario letting them know when they achieve certain fitness goals instead of it just being a standard notification.
If you're someone who likes games, Mario, and smartwatches, be sure to keep an eye out for one of these limited edition devices.
Check out all the great casino games on offer at Borgata Online
Whether you're using your latest gaming gadget, or your trusty old mobile phone or laptop, there's no doubt that you can have a great time playing online casino games at Borgata Online. At our virtual casino, we have a massive variety of online slots, casino table games, and live casino online experiences for you to enjoy.
Register at Borgata Online and start having fun at the best virtual casino online!